Automotive Philosophy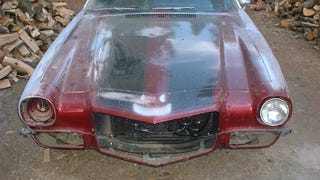 Automotive Philosophy
Enter into the Zen garden of my opinions. Nothing here is rooted in numbers or common sentiment. The arguments made are supported by witchcraft, stereotypes, and sayings such as 'that's the way we've always done it'. My automotive mental illness might be contagious, you've been warned.
My unbridled boy-racer-ism is much more tame these days. This is my photographic evidence for the degradation of my car enthusiasm as I've grown up. Anyone got a better personal picture of what their change in age, career, circumstance, or taste looks like? Mine is below!
What says Domesticated like a minivan and a 4wd sport-utility more than a Toyota Sienna and 4Runner?!
What says Let's PARTY! more than a world rally blue WRX and S13 240sx?!
Le sigh... I'm getting boring. Time to buy a Viper.